Here's some of the questions I get most often about my videos.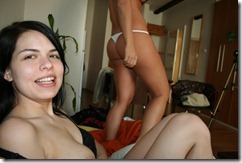 Are you the model and/or the director? I am confused!
I like to be both in front of the camera and behind it, so most of the videos are a combination of me being in both roles: shooting and 'doing stuff'. I believe this gives a unique feeling to the shooting style.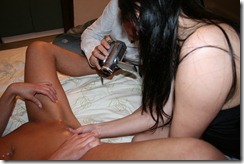 How do you choose what to shoot? And who are the people appearing on your videos?
I shoot only stuff that I like and that turns me on, or at the very least that makes me curious; and every video is different from each other – and also from the majority of the 'porn' stuff around. Sometimes I am alone, most of the times I am with some friends – either 'models' or just plain sporty girls that I recruit mostly at my university.
Are the models in your videos paid?
Usually yes, if it is a 'planned' shoot. Sometimes it's unplanned, though, i.e. I just happen to be just hanging around with friends and with a camera – if I like what it turns out, then i make a video out if and post it. You can see when a video is unplanned, it's usually quite obvious .Of course I ask permission to the people in the video, before posting

Are you making money with this?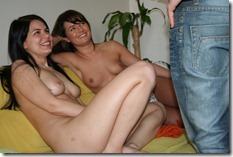 A little. It's a combination between a hobby that I like, and a way to financially support my university fee. The small subscription fee you pay to download the videos helps cover such cost, pay a little tip to the girls, and maintain this website. And when I'm lucky, buy a nice purse with glitter on it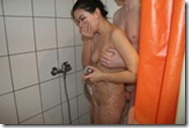 Why 'normal' university girls like yourself are ok appear in erotic videos for the public, naked and in various erotic situations?
Because I am not a boring moron, nor are my friends

No, seriously, this is probably the question I get more often, usually from people outside this country, i.e. outside the Czech Republic – and most often from the U.S. There is probably a little cultural difference at play. Me and most of my friends grew up in a rather sexually liberated environment.I like to show my body, I have no problems with my sexuality, and if it turns you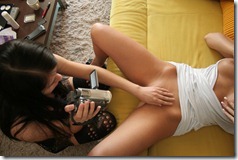 on I am just happy to hear that

How often do you shoot/upload new videos?
Roughly every week, sometimes more often. You can check the dates of the videos uploaded in the last 12 months or so, you'll figure out yourself the frequency